[dropshadowbox align="none" effect="lifted-both" width="auto" height="" background_color="#ffffff" border_width="1″ border_color="#dddddd" ]This post contains affiliate links, which pay me a small percentage of the purchase, at no additional cost to you! Thank you for supporting TheMadMommy.com![/dropshadowbox]Sending kids back to school can be hard and so can back to school shopping! It can be especially hard when you have a child with special needs. My son has autism which comes with its own set of sensory challenges! Helping our special needs children transition back into school can be difficult, but having the right tools can help. Here is a list of my autistic son's back to school must haves!
A Comfy Backpack:
My son needs to have a backpack that suits his likes and his sensory needs. It has to be big enough to carry all of his items, but also has to have nice, padded straps for comfort. If it digs into his shoulders, he won't wear it. This Minecraft Backpack has been my son's favorite for a couple of years now.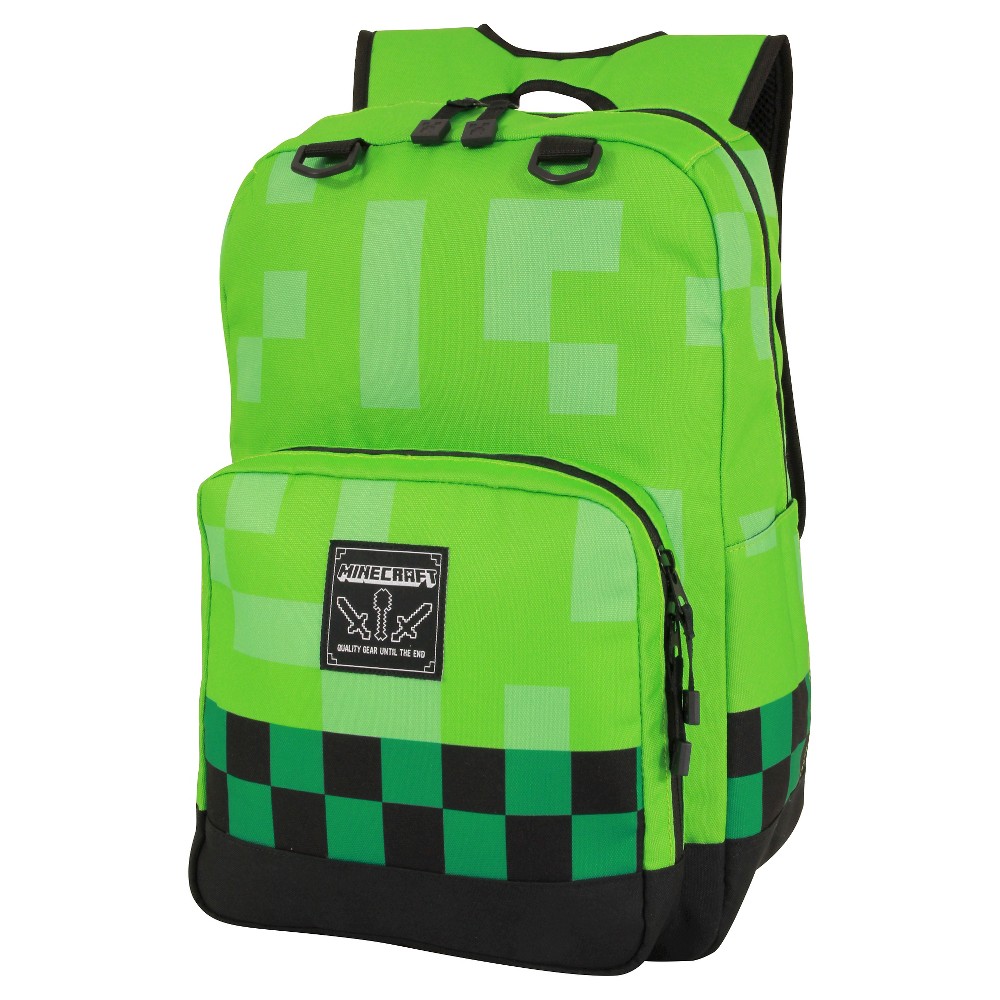 Comfortable Headphones:
My son can't handle having things inside of his ears, so ear buds are a no-go! He needs something comfortable, that cups his whole ear nicely. These Volume Limiting Kids Headphones from AILIHEN are perfect!
Comfortable Clothing:
Tag-less and free of buttons and zippers are usually the way to go for kids with sensory disorders. My son prefers athletic shorts and pants, to jeans. He also loves tag-less t-shirts. I usually buy Hanes, Champion or Cat and Jack!
Fidgets:
Yes, fidget spinners are all the rage, but there are certain fidgets that really do help children with ADHD, Autism and Sensory Processing Disorders. My son's favorite is his fidget cube, but he also uses a stress-ball and a chewy!
Gum and Hard Candy:
Having gum or hard candy on hand is a good distraction for sensory overload. My son likes to be able to pop a Jolly rancher in his mouth when things overwhelm him.
Pencil Grips and Comfortable Scissors:
Writing and cutting can be hard on kids with sensory and motor skills issues. Having comfortable scissors (such as left-handed scissors for my son) or nice pencil grips can make a world of difference.
These are my autistic son's back to school must haves! They help him have a more successful day.
What are your special needs kids back to school must haves?
What are some things that help your children throughout the day?