That's right.
Every parent knows that it will come some day, but are we ever truly prepared?

I can tell you right now, that I am not prepared. Just the thought of my boy hitting puberty scares the crap out of me!

I can also tell you to stay away from Google! Do NOT Google puberty!


I've had a feeling that it has been on it's way for a while. Certain signs reared their heads. It was also made more apparent by the fact that my son has no tact. None.
Sign #1: My son is a butt man. He likes to look and he is not sly about it at all.
When he's looking:
When he knows that we know:


Sign #2: Whenever someone says ANYTHING that could be innuendo, he busts out laughing!
Example: I said my husband had a college student rubbing his balls at work today. (My husband makes ball bearings) This was my son's reaction:


Sign #3: My husband noticed that he's been fixing his hair a lot when we are out and about.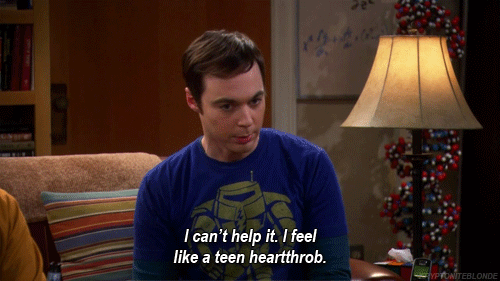 Sign #4: He is noticing things about his body more.
We had this conversation last night:
He took an unprompted shower today after his bike ride!
Yes my friends, Puberty is coming. 
Do you have any advice for me?