I don't think one can EVER be prepared for the amount of poop that you will have to deal with once you become a parent. I mean, there is always poop! Poop EVERYWHERE! I didn't even know that there could be so much poop!
Of course, there is always poop! However, it doesn't really hit you until you are in charge of cleaning up someone else's poop! Why does there have to be so much poop?
You have a baby and surprise, there's poop.
A lot of poop.
Poop in the diaper, poop on the clothes, poop up the back, poop on the floor, poop on your hands! There is poop EVERYWHERE!
It gets to the point where you are an expert at handling poop and you can also smell poop ANYWHERE!

Did you ever think that you would be a Poop Handling Expert?
Do you think I could add that to my resume?
"Poop Handling Expert – Over 7.5 years experience over 2 terms"
I, seriously, don't know why I did it AGAIN after the first one was potty trained. I think I got poop amnesia or something.
However, you are quickly reminded that there is poop! A lot of poop! There is poop EVERYWHERE!

Not to mention that there are different kinds of poop!
All different kinds!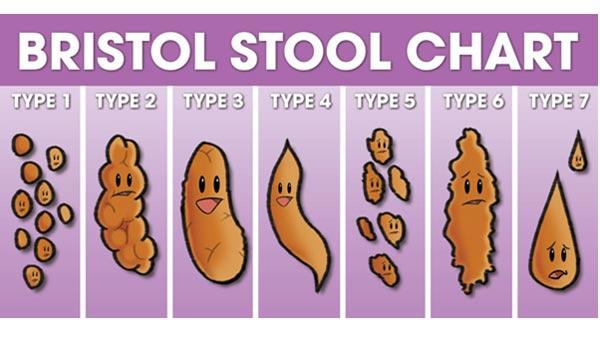 Are you feeling that "Poop Expert" title yet?
If not, here are some of the ways that you can say "poop", courtesy of my 9-year-old:
Poop
Dung
Feces
Shit
Droppings
Bowel Movement
Turtle Head
Brown Gopher
Dookie
Poo
Poopie
Log
Butt Gravy
The Runs
Cling-ons around Uranus
Turds
The list goes on and on and on.
So, you potty train your kids and you think you are finally done handling other people's poop. You are so happy and then, you get a puppy!
You must have gotten hit with that poop amnesia again, because now, now you are cleaning up more poop and unlike your kid's poop, dog poop is not contained in a diaper.

Yup, add another 8-20 years of poop handling experience to your resume, because even after the dog is house trained, you still have to pick it up out of the yard!

I think I am totally earning that "Poop Handling Expert" title. I should make myself a badge or a certificate and display it for all to see.
Well, I'd love to write some more, but I have to clean up poop!

Are you a "Poop Handling Expert"?