A blogger, that I enjoy very much, has a weekly post called Hey, It's Ok Tuesday. You can find her over at Airing My Dirty Laundry. Check her out. You won't be disappointed.
That I am super tired, because I am fighting Anemia.
That I already miss California.

That raising a daughter is harder than I EVER thought it would be.
That I laughed when my son made a joke about his third arm, but also told him not to take it any further!

That I should really clean my house, but then I look at it, get overwhelmed and put it off until later never.
That I really want this t-shirt, but I don't need anymore t-shirts.

That I went to see Finding Dory in the theater and thought it was super cute!
That I like to put ice cream in my coffee sometimes.

That I want to travel with my kids, but I am terrified to do it.
That I have been a parent for over 10 years and I still don't know what I'm doing.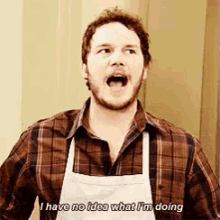 I still have NO CLUE!
What's okay in your world?