That's right!
I finally got my first kid-free vacation!
This was the first time that my husband and I went on vacation BY OURSELVES!
No kids.
No family.
No one but us!
It was needed and it was awesome!
This was me the night we left and possibly, for like days before the trip.I'm not ashamed.
I was super excited!

However, our plans were almost derailed!
We arrived at the airport to find out that our flight had been delayed and that we were on standby for the last flight of the night.
I was not a happy camper!
I thought our trip was ruined!
Then, we found out that we were confirmed on the flight!
Not only were we confirmed, we were upgraded!


Me, in the airport.
I kid you not.
So, we finally get to Las Vegas at 11:45pm pacific time.
We were so happy to be able to start our vacation!
Now, we were only there for 2 days, basically.
Not long but, long enough!
We took the shuttle to our hotel, The Palace Station!
I have to say, I was very impressed with the appearance of the hotel and our room.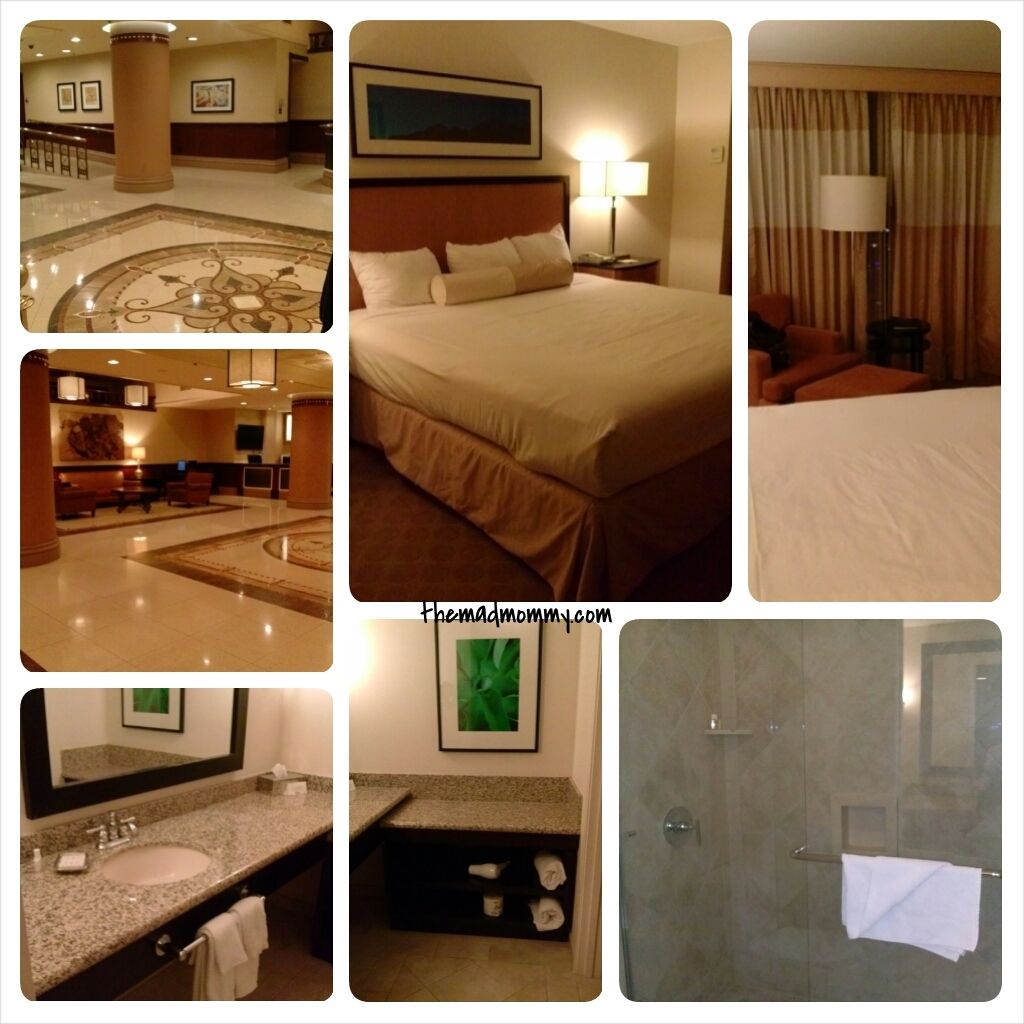 We were on the 17th floor of the Tower and the view was outstanding!
We were greeted by the mountains in the morning.


We could see the lights of the city at night!


It was pretty dang AWESOME!
The Palace Station Hotel and Casino is off the
strip but it was literally, right across the street.
It was super easy to take a complimentary shuttle to the strip.
For the most part, I was super impressed with the hotel.
The room was nice and clean.
The Cafe inside the hotel had delicious food which included the most delicious nachos EVER!
I'm sorry that I don't have a picture but, they got DEVOURED!
Security at the hotel was nice as well.
You had to have a hotel room key in order to access the tower. That made us feel a little more secure.
The only complaint that I had was with the hotel front desk staff.
I could never get them to answer the phone and when I did speak to them, they seemed like they didn't know much about anything.
Come back and read about my shenanigans tomorrow!
Trips to the strip!
A fancy lunch at a celebrity restaurant!
Bruce Willis!!!!
Fremont Street and more!
How important is stay on the Strip to you?
We kind of enjoyed being off the strip!