Once we had finally arrived at our hotel and checked out our room.
We made our way down to explore the casino floor!
The first thing we did, was sign up for our player's cards.
If you have never been to Vegas, when you go, sign up for your hotel's player's card!
You get bonuses, comps, meals and more. It's pretty sweet!
By the time we got done exploring, it was already 3am.
We decided to call it a night. *wink wink*

The next morning, we awoke refreshed and ready to conquer the strip!
We got ready and made our way to the shuttle.
The Strip is an amazing sight to see!
The hotels!
The fast cars!
The sculptures!
The landscaping!
The street performers!
Bruce Willis!


Ok, so it was a wax Bruce Willis but, still pretty freakin' cool!
The Strip is just alive and bustling at all hours!
Vegas is truly a city that doesn't sleep.
One of the most beautiful hotels that I have ever seen is The Venetian.
We walked around, visited the shops and saw the canals.


So beautiful.
You can go on your own gondola ride and the gondoliers sing to you!
Italian Opera style.
So amazing!
This is where we had, quite possibly, the best lunch ever!
We ate at Mario Batali's restaurant Otto!

Yes, the Iron Chef in the orange clogs.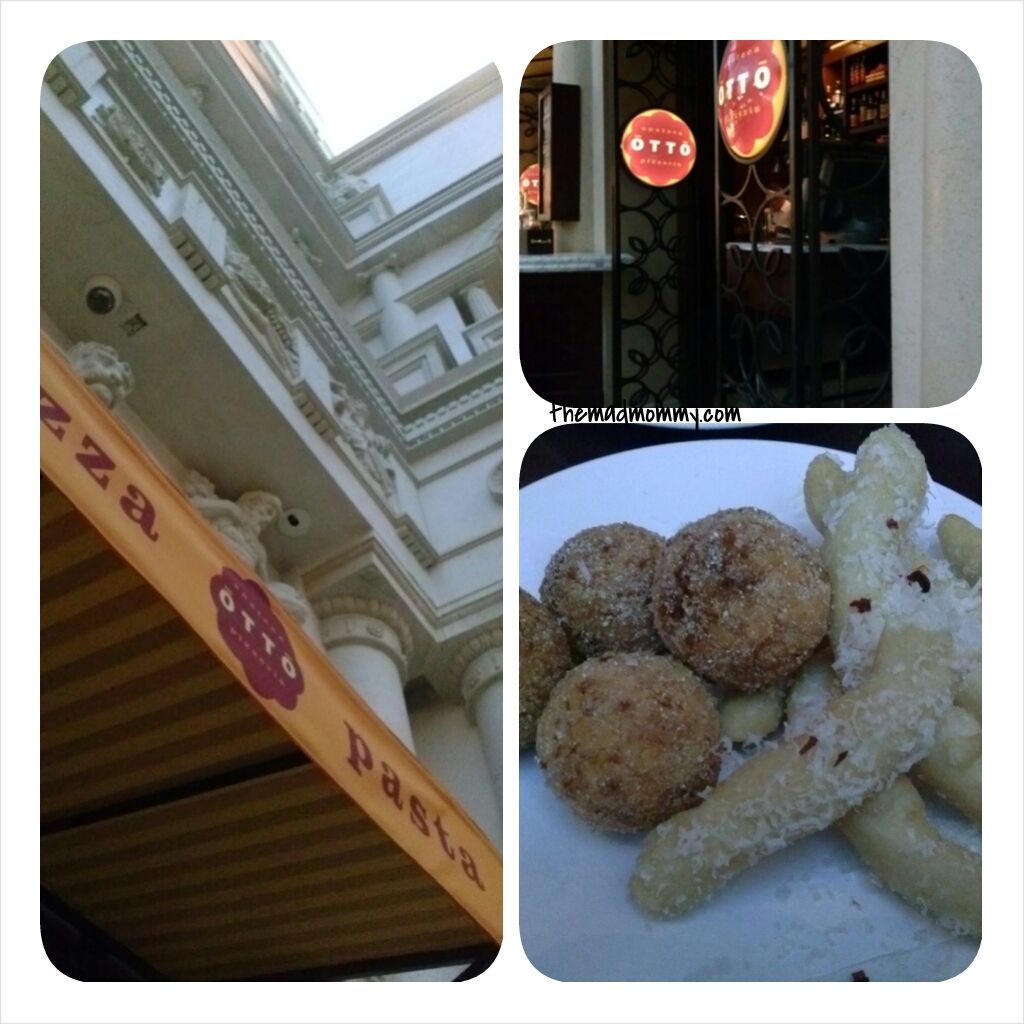 I had the Gnocco Fritto (Fried dough topped with cheese and chili flakes) and the Aracine (Fried rice ball).
The Gnocco Fritto were to die for especially, when I dipped them in the house Pomodoro sauce!
Magnificent!
I also had a Calzone that was filled with ricotta and pancetta!
Awesome!
I highly recommend eating there.
Not super pricey but not cheap either!
We also visited Treasure Island!
That is a must see.
Such a beautiful hotel and so many cool things to see!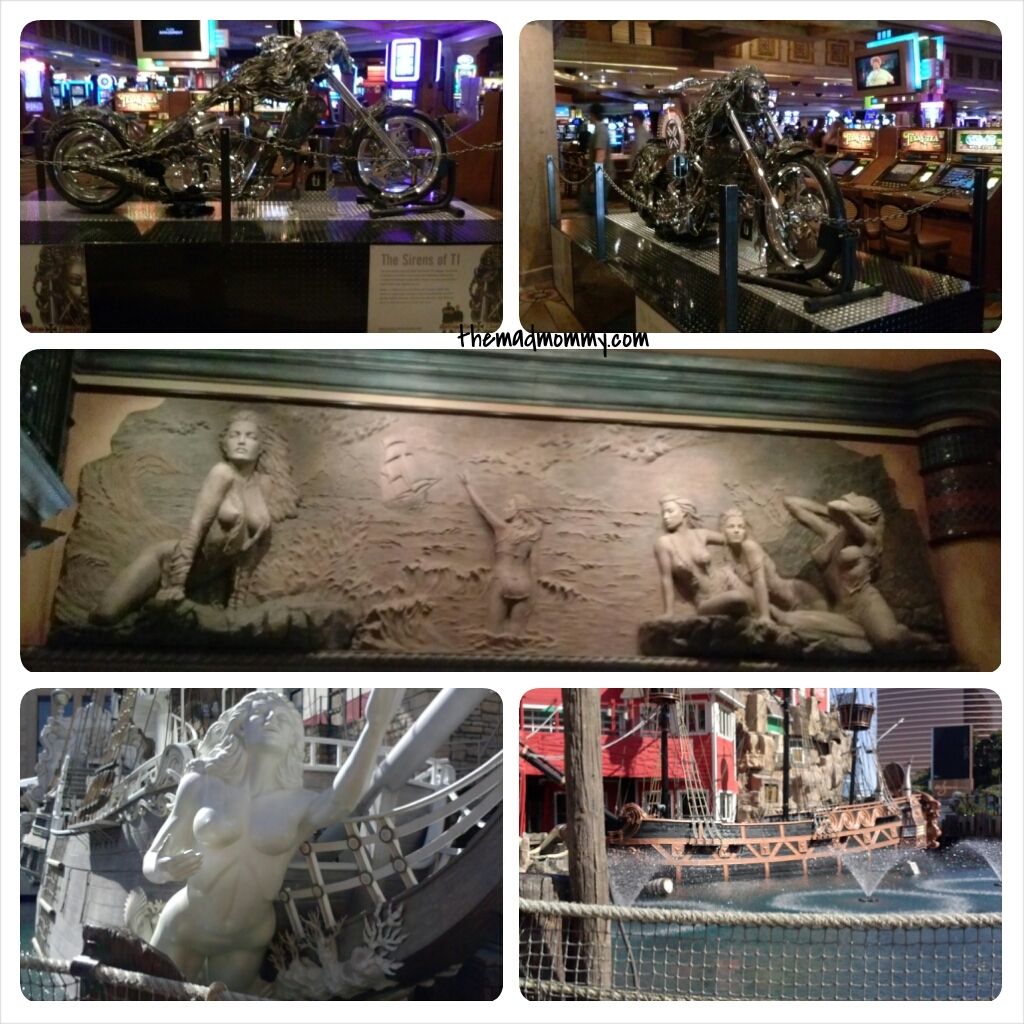 I also have to give props to Vegas on their smooth advertising tactics!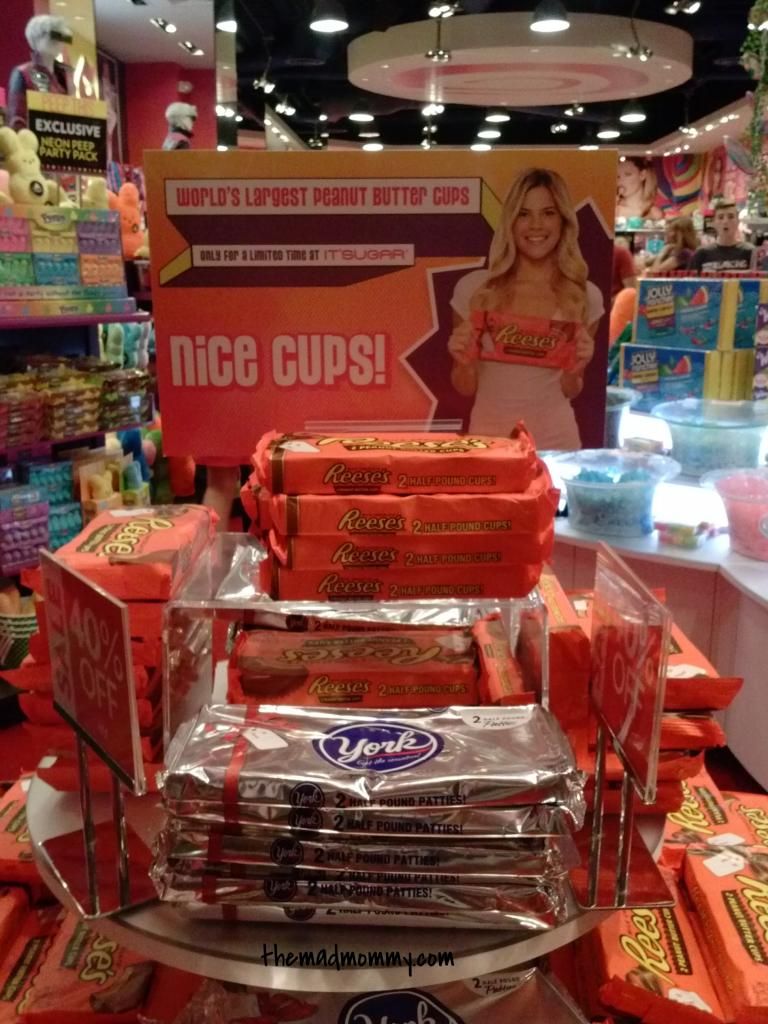 This one was a favorite! Hahaha!
Later that night, we went to the Fremont Street Experience!
Fremont Street is crazy!
It reminds me of Bourbon Street in New Orleans!
The light show is a MUST SEE!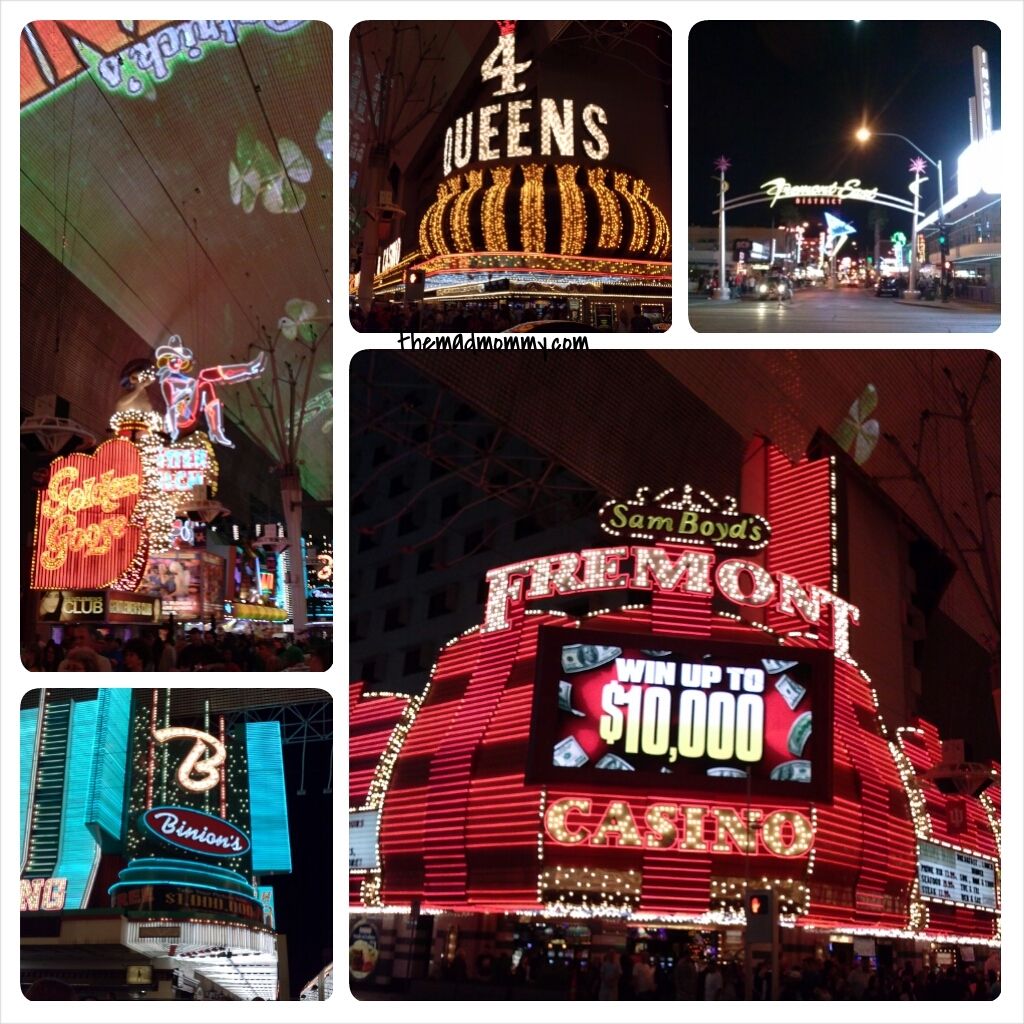 Just make sure that you are prepared for:
Vegas Nights!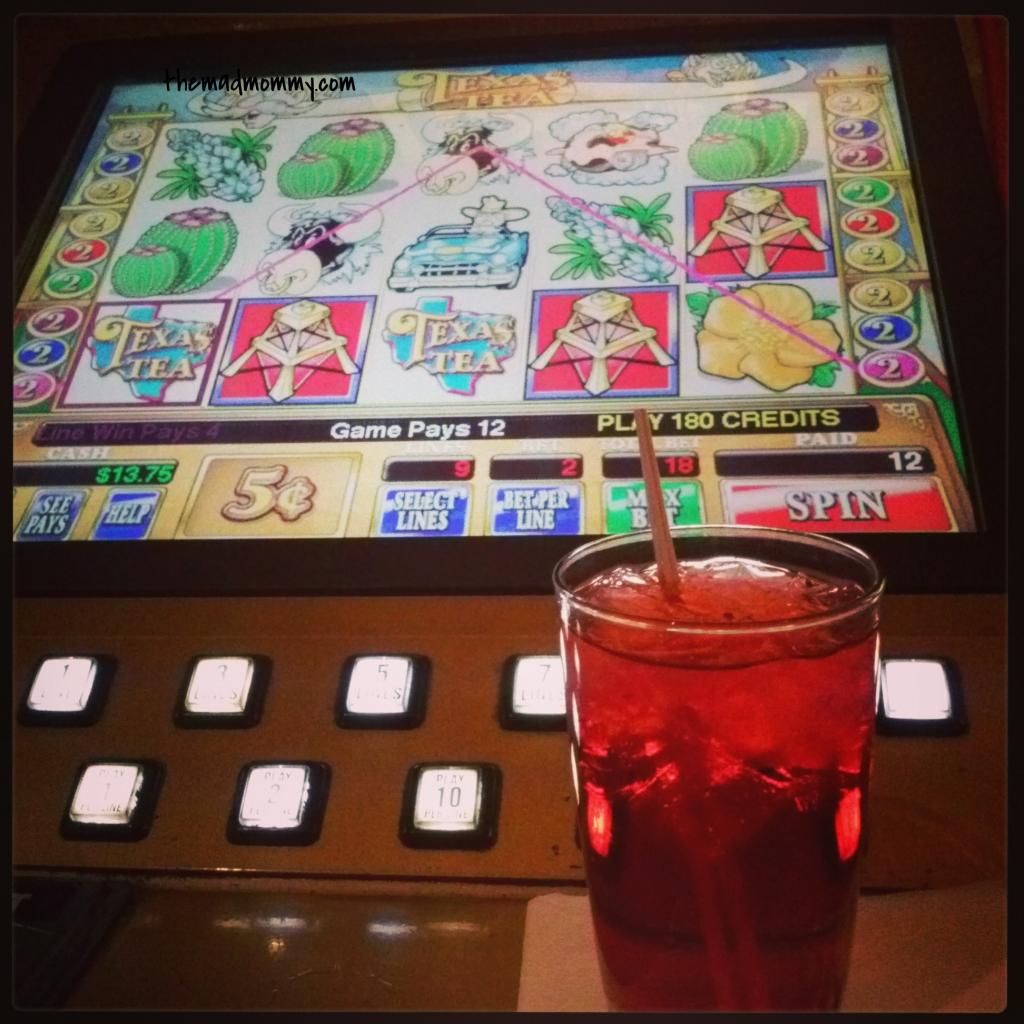 and Vegas Mornings!


Hahahahaha!
Here is my big money saving tip for Las Vegas: 
Go to Walgreens! The prices there are US average.
Not casino/Vegas prices!
Seriously, there is one on the strip.
Buy your snacks and drinks there.
DO NOT buy bottled pop anywhere else!
It's over 3 dollars a bottle! UGH!
I'm glad I could share a little bit of my Kid-Free Vacation with you!
I think that every adult should visit Las Vegas at least once.
It is fun.
It is crazy.
It is a little taste of living fancy-free!
Where will we go next?
I don't know.
I'm thinking white sands and blue water!
Where is your dream vacation location?