I am so glad that it is Friday!

Welcome to another amazing week of Friday fun…#AskAwayFriday fun that is, the most amazing link up ever!

What is #AskAwayFriday? Well…
#AskAwayFriday was created by the amazing Penny from Real Housewife of Caroline County and Amber from Bold Fit Mom, as a way to connect with other bloggers with a great Q & A session of 10 questions and 10 answers, between two bloggers! This is a wonderful opportunity to get to know others while allowing others to get to know you and of course there is also the added bonus of making great friends along the way which is one of the best parts of this online world!
Now welcoming our wonderful #AskAwayFriday hosts…
Tamara from Tamara Like Camera,
Tiffany from Mrs. Tee Love Life Laughter,
Christy from Uplifting Families,
Stacey from This Momma's Ramblings
and
Echo from The Mad Mommy
So…grab our new button, follow our amazing hosts and co-host, hop through the great link ups and make some amazing new friends!
Come and be a Co-host for this amazing party! Click on the image below to fill out the form to take part! Be sure to please add Tiffany's email at MrsTee@TheMrsTee.com to your contacts to ensure you are able to receive information about co-hosting dates.
This week, I am swapping with Christy from Uplifting Families. She is an awesome blogger and one of my FABULOUS co-hosts! Swing by and visit her blog!
Christy asked and I answered!
1. What would you do if you lost your cell phone and couldn't afford to replace it right away?
I would just hook up one of my old ones for the time being. Yeah, I have a drawer full of old phones. I just can't give or throw them away!
2. What is your favorite app on your phone?


I can't pick one, but these 4 get used the most!
3. Could you survive without the Internet for 30 days? What would you do instead?
If I had too? Of course I could. Would I want too? No, not really. However, if I had no internet, I would probably be outside a lot more, LOL!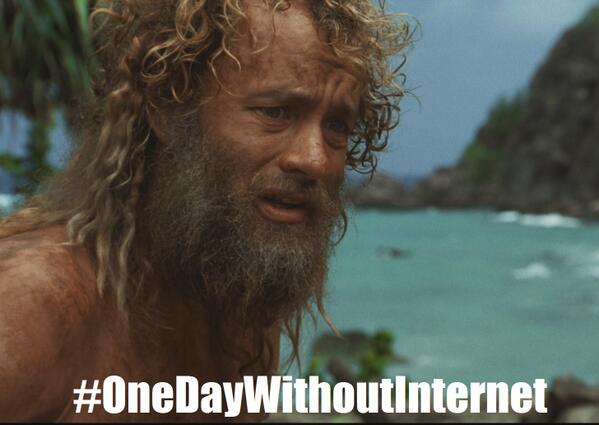 4. Have your gone camping or on vacation where you couldn't use your phone or other technology?
Well, we have gone camping where there is like zero service, but when I am camping, I choose not to use my phone unless I have to. Well, you know, except for taking pictures!
5. Do you remember what life was like before the Internet?
I do! I remember when the only way to find your friends was to get your ass on your bike and go looking for them!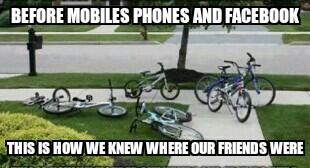 6. If you could choose one occupation, what would you choose? Farmer, Cattle Herder, Blacksmith, or another one from this list http://www.onealwebsite.com/oldoccs.htm . Why?
From the ones you listed, a Farmer for sure. Specifically, a Yeoman because I would want to own my own land. However, it would be so much fun to tell people that I am a bluestocking (female writer), a costermonger (peddler of fruits and vegetables) or a pettifogger (shyster lawyer)!
7. What do you wish they would invent to make one chore easier today?


8. Would you consider being on the show "Naked and Afraid"?
I would totally do the afraid part, but the naked part is ridiculous! Seriously, when would you ever find yourself in an Amazonian jungle, completely nude?! It's just not going to happen and if it does, you've got major issues.
9. Would you live in one of those tiny houses with your kids or would you rather live on a ranch with no running water, electric, ect?
I wouldn't mind a tiny house or an off the grid homestead. In fact, I have considered both. We have dreams of having our own homestead/small ranch and it may have humble, off grid beginnings! I would love it!
10. Do you wish that you had solar power so that you don't have to deal with power outages?
Yes, yes I do. We have discussed going solar many times and will, once we own our own home. I would love to live in a more self-sustaining home. I am also drooling over this:

Thanks for swapping with me, Christy! I had so much fun answering your questions and I hope you had just as much fun answering mine!
Be sure to check out our Facebook page "AskAwayFriday" for a great place to meet up and send out a #BuddyRequest if you need a partner to swap with!
Would you like to join in on the #AskAwayFriday fun as a co-host? Click on the link below and fill out the form! Be sure to please add Tiffany's email at MrsTee@TheMrsTee.com to your contacts to ensure you are able to receive information about co-hosting dates.
https://docs.google.com/forms/d/1UhIFHDZT8-hFtNjHU7v5HHqM1N9JWq7eSd_5aO_MOdY/viewform
By adding your email to this link up, you will be added to email correspondence that may be sent by one of our hosts, you may opt out at any time.
Host's reserve the right to remove any links that do not pertain to the #AskAwayFriday theme.
Would you like to swap questions with me?
Just let me know!