Today is Friday!
I have to work tonight but, a lot of good things happen on Friday!
I have been asked to review an educational website. My son and I started exploring it today.
K5 Learning has an
online reading and math program
for kindergarten to grade 5 students.  I've been given a 6 week free trial to test and write a review of their program.  If you are a blogger, you may want to check out their open invitation to write an
online learning review
of their program.
I will give a full review on it when we are finished.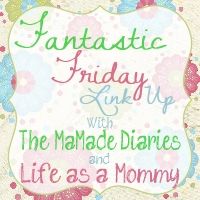 Make sure you visit and find some great new blogs!
Here are a couple of my favorites:

I hope that you will find some new favorites too!
Now, I must run off! My husband is home early and I have to work in a hour!