I thought I would share some of my favorite things with you on this fabulous Friday!
Here we go…..

1. My favorite song right now:
http://youtube.googleapis.com/v/jofNR_WkoCE&source=uds
2. My favorite TV show right now: (It's a toss up!)
3. My favorite blogs right now:
4. My favorite picture of my kids:
5. My favorite store to drool over right now:
Don't forget to come link up at: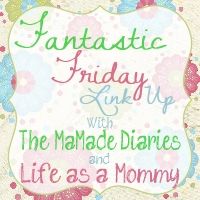 What are some of you favorite things right now?